It will be the third year the school participates in this activity, having already exchanged letters with children in Greece, Serbia, Turkey, Czech Republic and Russia in the past, and this year including India, France and Ukraine. The Cambridge English Penfriends project is a very popular activity among the students and aims to: Help students practice reading and writing in English. Connect to a school in another part of the world safely. Show students that English is practical, helping them communicate internationally. Build students confidence as they communicate in English with other students. Develop international relationships.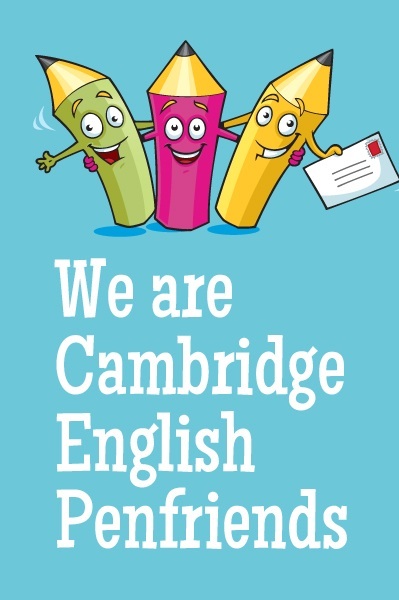 Durante este año escolar, los cursos de 1º y 2º de ESO participarán en el proyecto Penfriends de Cambridge, escribiendo cartas e intercambiando información en inglés con otros estudiantes de esta misma lengua de distintas partes del mundo.
Este será el tercer año que el colegio participa en esta actividad, habiendo ya intercambiado cartas en el pasado con estudiantes de Grecia, Serbia, Turquía, República Checa y Rusia, e incluyendo este año a La India, Francia y Ucrania. Este proyecto es una actividad muy popular entre los alumnos y alumnas y tiene por objetivos: Ayudar a los estudiantes a mejorar sus habilidades lectora-comprensiva y escritora en inglés. Establecer una conexión con un colegio en otra parte del mundo de una forma segura. Mostrar a los estudiantes que el Inglés es algo práctico, que les ayuda a comunicarse internacionalmente. Fortalecer la autoconfianza de los estudiantes cuando se comuniquen en inglés con otros chicos y chicas y desarrollar relaciones internacionales.